What Makes Denver Water Damage Different?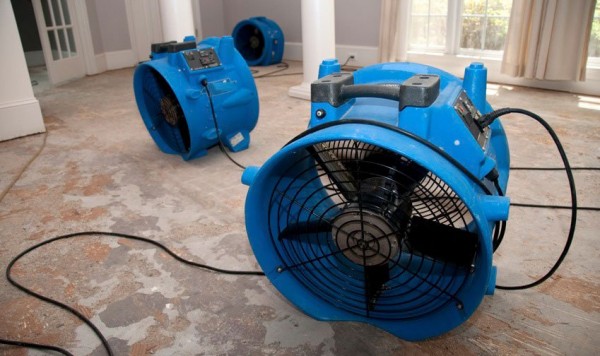 What Makes Denver Water Damage Different?
Denver water damage is a special breed of water damage in the same way that we are a special breed of community. We pay attention to the natural wonders we share and strive to extend helping hands to each other and stand strong together. These are fortunate characteristics for us to possess, because when it comes to water damage, Denver faces some unique challenges.
Denver Water Damage Challenge: Year-Around Risk
When folks first visit the Denver area, the first thing they learn is that Denver's not really in the mountains. Many think Colorado is just a big, snowy, cold place in the mountains with long, cold winters. But if they spend a little time here, one of the first things they learn is that the sun shines a lot. But even that can be deceiving, because the climate here veers from one extreme to another, including a monsoon season in the summer, extreme cold weather in the winter and even little in-between seasonlets that usher in humidity to create mini mold seasons at odd times during the year.
In practical terms, that means Denver water damage can run the gamut from floodwater incursion from spring and summer storms (stacked on top of spring thaw and runoff), to water damage from ruptured frozen pipes during extreme winter weather. So being prepared for Denver water damage means ensuring that your property is prepared for things like freezing weather that can cause plumbing ruptures, as well as making sure you're ready for wet weather period in the Spring and Summer. This can include making sure ditches are clear, gutters clean, downspouts in good repair and sump pumps tested.
Denver Water Damage Challenge: Mold Always Lurks
Another misconception many have is that mold is not a threat in the arid alpine desert climate on the Front Range. The thing is, mold spores are present in virtually every region on earth. Mold spores, encapsulated in nearly impregnable shells, can even remain viable in the frigid vacuum of space, waiting only for a little water and organic material to burst into fetid bloom and continue spreading the fungus throughout the entire universe. So, no, you can't get away from mold by moving to Denver.
What you can do, however, is be aware of the conditions that can invite mold growth and the signs that the pervasive fungus has accepted the invitation. That means being vigilant for mold when the weather gets wet or after you repair a ruptured pipe after a freeze. It means inspecting vapor barriers in crawl spaces and performing routine inspections of all exposed plumbing to catch water leaks early and prevent hidden water incursion that could feed a mold infestation. And it means knowing that dark stains on walls, ceilings, floors and other building materials, strong foul smells and illness in people and animals could hint at a mold bloom. Staying vigilant for mold and its signs could make the difference between a small, quick cleanup project and a costly major restoration job.
Denver Water Damage Tip: Get Peace of Mind in Uncertain Times
If your Denver home or business sustains water damage from any source, the clock is ticking. Water breaks down building materials, weakens structures and feeds mold infestation, all of which can quickly snowball into a very costly, very messy problem. Don't hesitate; call Delta Disaster and get peace of mind in uncertain times!
Learn more:
U.S. Dept. of Labor Occupational Safety & Health Administration Flood Cleanup Guide
American Red Cross Flood Cleanup Safety Tips
Institute of Inspection, Cleaning and Restoration Certification Water Damage Resources