Delta Restoration Services in Golden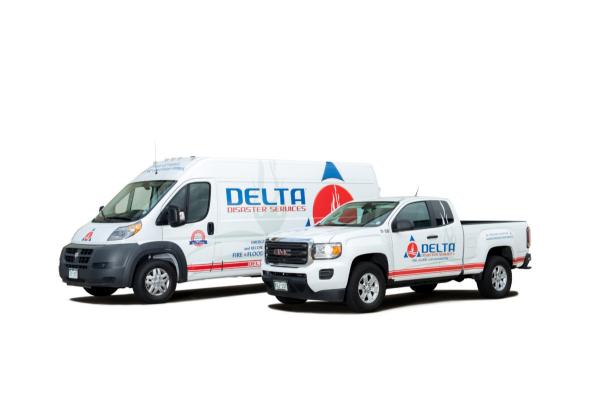 For water, fire, mold, asbestos damage, Golden turns to Delta Disaster Services® of Denver. We are a full-service property restoration firm. Our staff and rapid response crews are on-call 24 hours per day, 7 days per week, ready to be dispatched at a moments notice to Golden and anywhere within our two-hour guaranteed response service area.
We are highly trained and certified in mitigation, remediation, restoration and reconstruction. We are also intimately familiar with the insurance industry and will work closely with all insurance carriers to ensure that a reasonable and fair settlement is reached and that the process is as smooth and efficient as possible.
Facts about Golden
Golden lies along Clear Creek at the base of the Front Range of the Rocky Mountains. Founded during the Pike's Peak Gold Rush on 16 June 1859, the mining camp was originally named Golden City in honor of Thomas L. Golden. Golden City served as the capital of the provisional Territory of Jefferson from 1860 to 1861, and capital of the official Territory of Colorado from 1862 to 1867. In 1867, the territorial capital was moved about 12 miles (19 km) east to Denver City.
After World War II Golden boomed, rapidly gaining population, size and economy. In 1959, the town nearly tripled in geographic size overnight when it annexed large properties to the south, including the new Magic Mountain theme park, one of the earliest entertainment attractions of its kind. A number of new subdivisions were built and public infrastructure was modernized, including new buildings for the senior high school, city hall, recreation center, library, museum and central fire and police stations. Also built were new downtown anchors, including department stores and grocery stores, several new church buildings, new county offices, and the Horizon Plan, which transformed the School of Mines.
Today Golden has a population of over 18,000 people and is home to more people and businesses of national and international influence than ever before, yet maintains a small-town historic identity. A Golden mailing address may also represent one of several communities in unincorporated Jefferson County to the north and west of Golden, communities undergoing continual residential development of former farm, ranch and mining land and which possess a considerable population.