Delta Restoration Services in Highlands Ranch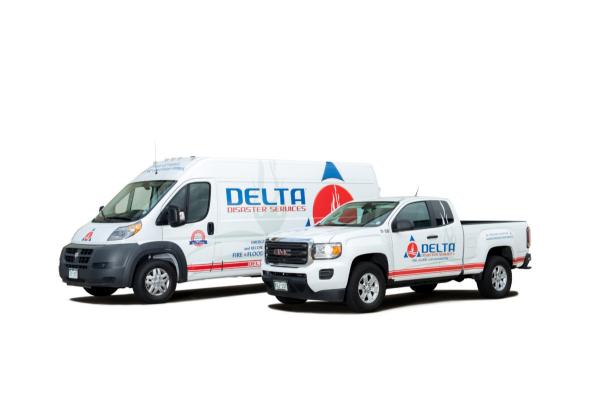 For water, fire, mold, asbestos damage, Highlands Ranch turns to Delta Disaster Services® of Denver. We are a full-service property restoration firm. Our staff and rapid response crews are on-call 24 hours per day, 7 days per week, ready to be dispatched at a moments notice to Highlands Ranch and anywhere within our two-hour guaranteed response service area.
We are highly trained and certified in mitigation, remediation, restoration and reconstruction. We are also intimately familiar with the insurance industry and will work closely with all insurance carriers to ensure that a reasonable and fair settlement is reached and that the process is as smooth and efficient as possible.
Facts about Highlands Ranch
Like many parts of the Colorado Front Range, the first residents of the area were Native Americans. The area was populated by a number of nomadic tribes, including the Ute, Cheyenne and Arapaho tribes. Because it was part of the Mississippi River Drainage Area, it was claimed for France by French explorer René-Robert Cavelier, Sieur de La Salle and it was named as part of "Louisiana" in 1682. The Spanish gained Louisiana in 1763, and returned it to France in 1801. This area of what is now Northern Douglas County, was in the Louisiana Purchase when it was sold to the United States in 1803.
The Stephen Harriman Long Expedition of 1820 entered the area at the beginning of July 1820. That was the first documented exploration of the area by European or United States explorers.
Much of the Denver Metro Area began to be settled as ranch land starting in 1859, but because of a lack of water in the area, it was not permanently settled until around 1870. The first legal settler of the area was Curtis H. Field, who purchased land just on the west side of Santa Fe Drive from the US government on 25 February 1870.
The Highlands Ranch Mansion (or "Castle Isabel") was built over a period of several years, from 1891 to 1904. The first owner of the house was Samuel Allan Long, who purchased a 40-acre homestead in northern Douglas County in 1884 and later expanded it to a 2,000-acre farm.[8] By 1891 he had built a modest farmhouse on the property and called it Rotherwood after a boyhood farm. The name "Rotherwood", a reference to a boyhood farm of Long's, was found etched above the original front door that led experts to believe so. According to the Highlands Ranch Metro District website, Long was a prominent innovator of dry land farming techniques in Colorado during the late 19th century. The mansion underwent a renovation from 2010-2012 that was funded by Shea Homes.
The Colorado Gold Rush brought people to Colorado in droves during the late 19th and early 20th centuries. The city of Denver, located approximately 12 miles to the north, grew considerably during this time. However, the area remained a series of farms and ranches, and many residents would visit the town of Littleton, a few miles northward, when they needed to purchase clothing, supplies, or other items.
The first homes in Highlands Ranch were built in 1981, near South Broadway Blvd. Simultaneously, the state built a new beltway through the area, C-470, which opened in 1985. Many of the first residents of Highlands Ranch complained about the initial lack of commercial development. Residents had to drive many miles (usually into Littleton) for groceries, entertainment, or medical care.
Highlands Ranch celebrated its 25th anniversary in 2006, reporting a population of 86,000 residents. Despite a growing number of local businesses, Highlands Ranch has often been labeled as the "bubble" of Denver. Many residents commute to Downtown Denver or the Denver Technological Center.