Water Damage Recovery Starts With Safety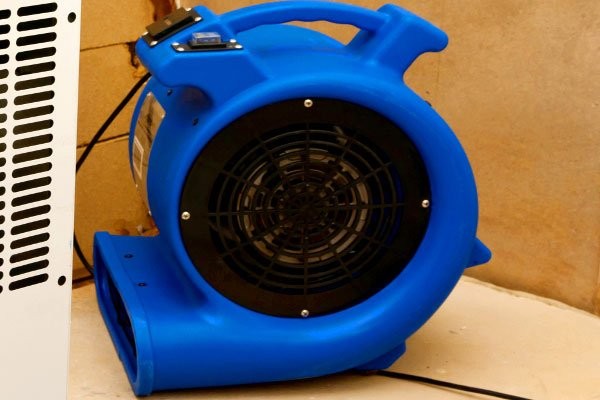 Water Damage Recovery Step 1: Assess
Water damage recovery can be a long, tough road. People who've never had to recover from water damage in their home or business are unlikely to realize the extent to which doing so disrupts one's life or livelihood. The problem lies in the insidious destructive power of water.
In their water damage restoration training description, the Institute of Inspection Cleaning and Restoration Certification defines water damage recovery as …
" … going into a home or business after a wet disaster, such as flood, burst pipes, or snow destruction, and not just cleaning up the mess, but actually drying and repairing the substructures that high volumes of moisture will affect, such as plaster and drywall, wood, concrete and metal."
The telling part of the IICRC definition is the reference to "substructures that high volumes of moisture will affect." This is a summarizing reference to support structures, fasteners, adhesives, binding compounds and other parts of the structure that enable it to remain standing and habitable.
This speaks to the depth of water damage threat to structures: Water intrusion is literally a potential existential threat to flooded structures. That's a big part of why the very first thing to do when facing a big water damage recovery project is to assess the type of water that is standing, the damage that is already done and the potential for further damage and safety hazards.
Water Damage Recovery Breakdown
The IICRC breaks the types of water in flooded structures into three categories:
Category 1 refers to water that comes from a clean source, such as a broken water line within a structure. It also means the water intrusion is minor and contained in a small area, with no carpet or other porous or organic building materials having become soaked. This type of water incursion is unlikely to harbor large quantities of contaminants.
Category 2 water intrusion refers larger areas affected by water likely to harbor contaminants ranging from harmful micro organisms to pesticides and cleaning products. This category includes overflowing toilets, but not if feces is present. This kind of water intrusion requires elevated precautions and careful hygiene practices for safe cleanup.
Category 3 water is what the IICRC refers to as "grossly unsanitary" water intrusion that could cause severe illness or even death if ingested. Another term some use for such water is "black water." This type of water intrusion poses the biggest and most serious health hazards for structure inhabitants and those working to clean it up, requiring protective clothing and rigid decontamination practices.
The IICRC further assesses and classifies water damage recovery projects by the amount of damage the structure has sustained:
Class 1 destruction denotes the minimum, easiest damage to clean up and restore. This kind of water damage is confined to a small area and hasn't soaked carpets, drywall and other highly permeable materials.
Class 2 water damage affects at least a whole room, with clear signs that the water has penetrated to the substructure, such as water leaching at least 12 inches up the walls.
Class 3 water damage destruction exists when water has saturated walls, insulation, substructure and ceilings.
Class 4 water destruction refers to extreme situations in which water has stood so long that it has penetrated even hard, impermeable materials such as brick and concrete.
Water Damage Recovery: Takeaways
Water damage recovery is often tough work and can be hazardous. If you're cleaning up your property, make sure you keep these points in mind:
Stay safe. Think about what's in the water and protect yourself and others with appropriate precautions and careful decontamination practices.
Inspect the structure. Make sure load-bearing structures remain sound if water is standing in a structure.
Dry it fast. You need to proceed with caution, but as quickly as safely possible. Get the standing water extracted as fast as you can (high capacity truck-mounted pumps are best), remove water-soaked carpet and porous materials that can feed and harbor mold. And get as much air flowing through and out of the structure as possible.
Take steps to prevent mold. As you move into the rebuilding stage of water damage recovery, employ strategies to prevent mold growth, including cleaning with fungicides and applying antifungal primer to areas that could become mold breeding grounds. Be sure to use antifungal products strictly according to instructions and read all safety warnings.
Any time you feel like you're in over your head, remember Delta Disaster Services. Call us anytime for Peace of Mind During Uncertain Times®.
Learn more:
Everything You Wanted to Know About Water Damage Restoration but Were Afraid to Ask
Mold Risks You Should Know (and Avoid)
Save On Water Damage Repair Costs With These Tips
3 Types of Flood Damage Cleanup Denver Faces in the Next Year
What Makes Denver Water Damage Different?
National Disaster Recovery Commercial Water Damage Prevention Checklist
U.S. Dept. of Labor Occupational Safety & Health Administration Flood Cleanup Guide
GOT WATER DAMAGE? GET HELP NOW! CALL DELTA DISASTER SERVICES