Water Damage Prevention: 3 Great Resources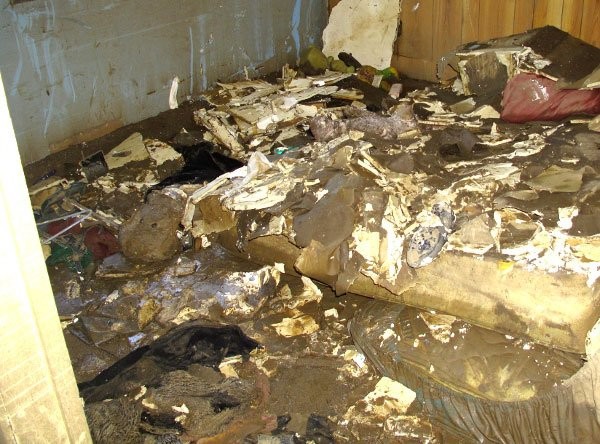 Water Damage Prevention Saves $
Water damage prevention is the key to protecting your home or business from seasonal water intrusion threats in Denver and on the Front Range. Whether it's from the threat of frozen, ruptured water pipes during extreme cold winter weather, or from groundwater intrusion during the spring thaw, prevention is the key to saving big bucks on repairs.
Think of prevention costs as an investment or a prudent insurance policy.
Water Damage Prevention Saves Peace of Mind
Water damage prevention is also the key to keeping your peace of mind. Think of the reality of water damage in your home or business for a moment. Imagine your basement flooded with foul water, a tea of chemicals, pet and pest waste sinking into the porous building materials in the very foundation of your home. Construction fastening and bonding materials loosening with every second they remain wet. Moisture penetrating between walls where mold spores lay dormant, waiting only for the life-giving water that is steadily creeping their way, ready to burst into fetid, poisonous life. Then there's the restoration project, with strangers coming into the heart of your home, tearing out walls, carrying away ruined furnishings, maybe even heirlooms.
Ugh.
Best, we believe, to avoid the whole mess, or at least take reasonable, common-sense measures to lower the odds of water damage.
Water Damage Prevention Resources
We hope these valuable resources for water damage prevention will serve our Denver and Front Range neighbors well, keeping property and people safe from our region's unique water damage threats throughout the year. But if you find yourself in over your head with a flooded basement or any water damage headache, call Delta Disaster Services for help you trust, fast!
Learn more:
Everything You Want to Know About Water Damage Restoration
Avoid Mold Damage Repair Costs This Spring: Do This
Protect Your Family From Mold Damage With These Tips
What Makes Denver Water Damage Different?
American Red Cross Flood Cleanup Safety Tips
Institute of Inspection, Cleaning and Restoration Certification Water Damage Resources
U.S. Centers for Disease Control and Prevention Mold Info
Centers for Disease Control and Prevention Black Mold Facts
GOT WATER DAMAGE? GET HELP NOW! CALL DELTA DISASTER SERVICES