Spring Mold Follows Spring Showers and Flowers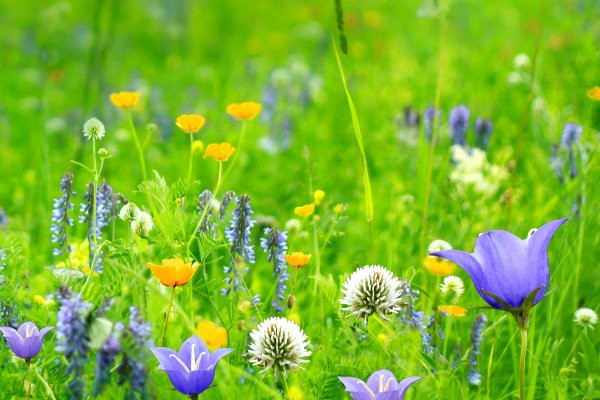 Spring Mold Is Coming
Spring mold is a real risk in Denver and on the Colorado Front Range. Rapidly melting snow and ground ice combine with spring rains to flood area properties, cause water damage and leave behind thriving mold infestations.
Some people think mold isn't a problem in the arid Colorado climate, but mold has managed to find ways to survive in virtually every climate on earth and even in space. Denver's alpine desert is no exception. Turns out that when it gets dry, mold goes into overtime, producing spores by the millions. Those spores can lay dormant for vast periods of time, ready to burst into smelly, hazardous spring mold the instant they're introduced to water and anything organic to eat.
Spring Mold Health Risks
Mold damages property. But more importantly, mold damages people. Most people experience some sort of respiratory reaction when exposed to moderate mold infestation. Breathing in spores and sometimes toxic byproducts of mold growth can lead to a host of serious health problems for anyone whose immune system is underdeveloped or compromised in any way.
Very old and very young people are especially vulnerable to mold risks. If your home sustains water damage and you suspect you may have spring mold, consider mold testing to make sure you know what your family is breathing.
MORE: Mold Risks You Should Know (and Avoid)
Spring Mold Help
If spring flooding leaves you suspecting that you have a mold problem, remember we're here to help. Call Delta Disaster Services for Peace of Mind During Uncertain Times®.
Learn more:
Everything You Wanted to Know About Water Damage Restoration but Were Afraid to Ask
Save On Water Damage Repair Costs With These Tips
3 Types of Flood Damage Cleanup Denver Faces in the Next Year
What Makes Denver Water Damage Different?
National Disaster Recovery Commercial Water Damage Prevention Checklist
U.S. Dept. of Labor Occupational Safety & Health Administration Flood Cleanup Guide
Institute of Inspection, Cleaning and Restoration Certification Water Damage Resources