Soaring Water Damage Cleanup Costs Are Avoidable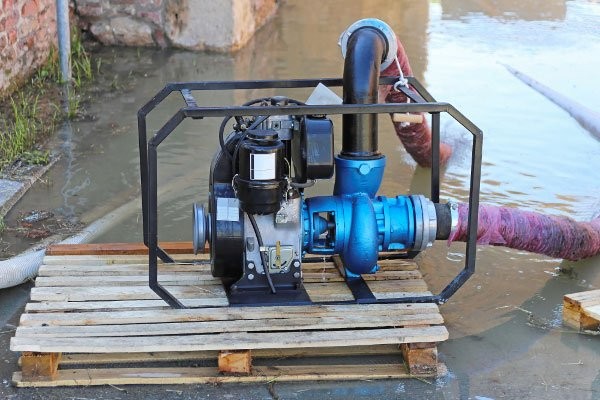 Take Steps on Your Property to Avoid Water Damage Cleanup Costs
Delta Disaster Services professionals do everything they can to reduce water damage cleanup costs for our neighbors. But the unfortunate fact is that water damage is expensive to clean up. To quickly and safely extract water, we use large, high-capacity pumps that are expensive to put into service and maintain. We are stewards of our customers' interests, ensuring that we don't use unnecessary resources on any job, balancing the need for speed to minimize damage with the need to keep costs a low as possible. With this in mind, we want to share some lessons we've learned in our years of experience, hoping to help any unfortunate customer get a head start on recovery and keep water damage cleanup costs as low as possible.
Prevention Is the Key
Obviously, if you could prevent any water damage at all, you could prevent water damage cleanup costs, altogether. Unfortunately, it's sometimes impossible to completely prevent water damage, depending on the source. But there are steps you can take to minimize the risk of water damage in your home or business.
Keep Up Your Property Maintenance
Ensure that water handling features on your property are in good repair and free of obstruction. Gutters, downspouts, drainage ditches, French drains, lift drains and sump pumps are all designed to protect your property from water damage. Make sure you regularly inspect these features and equipment so they can do their jobs in the event that a flooding event threatens your property. Also, make sure that your home or business is in a generally good state of repair, inspecting roofs, vents, eves, foundations, chimney joints, window and door seals for leaks.
Prepare for Weather Events That Can Cause Water Damage
Extreme seasonal weather such as harsh cold weather or spring rains increase the risk of water damage to your home or business. Make sure you at least inspect the water handling features of your property in advance of the spring thaw. And take steps to protect your water pipes from freezing when extreme cold weather looms. Covering exterior faucets, insulating exposed water pipes, keeping heat on and opening interior faucets are all steps you can take to minimize the risk of frozen pipes rupturing and causing water damage.
Water is a powerful natural force and can shove aside our best efforts to protect our property from its damage. Even if you do everything right, sometimes unfortunate things still happen, That's when you call Delta Disaster Services for Peace of Mind During Uncertain Times.
Learn more:
Save On Water Damage Repair Costs With These Tips
3 Types of Flood Damage Cleanup Denver Faces in the Next Year
What Makes Denver Water Damage Different?
National Disaster Recovery Commercial Water Damage Prevention Checklist
U.S. Dept. of Labor Occupational Safety & Health Administration Flood Cleanup Guide
Institute of Inspection, Cleaning and Restoration Certification Water Damage Resources
GOT WATER DAMAGE? GET HELP NOW! CALL DELTA DISASTER SERVICES