Protect What's Most Precious With Mold Testing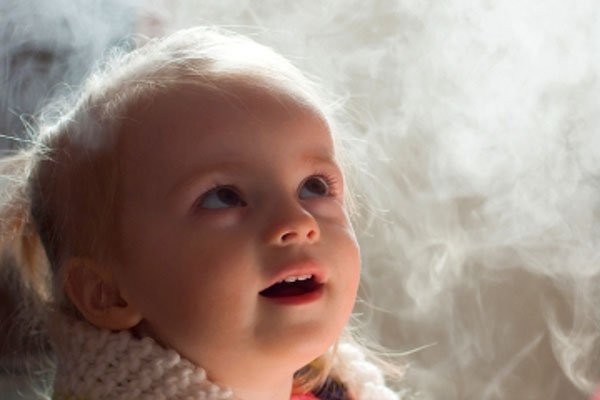 Mold Testing Testing Detects Health Risks for People
Our extensive experience helping our community detect mold infestations and assess their severity has taught us that most so-called "sick building" situations are directly resultant of mold infestations. So if your family, employees or customers routinely exhibit symptoms of respiratory and other problems, it makes sense to have your property tested for mold. It's as simple as that.
Here's why.
The Debate Is Over: Mold Is Very Bad for Virtually Anyone
The Centers for Disease Control and Prevention, U.S. Environmental Protection Agency, World Health Organization and all other reputable health and environmental safety organizations have conducted and reviewed a mountain of research into health risks associated with all types of mold that can infest structures inhabited by humans. Overwhelmingly, the research has again and again documented a massive list of ailments that are directly related to exposure to mold and toxic compounds the fungus produces.
Among the most disturbing lessons gleaned from the research is evidence to suggest that many types of mold are not only dangerous to those who are very young, very old and immunosuppressed. Research clearly indicates that moderate exposure to many molds can cause significant health risks in healthy adults.
And then there's the ultimate fungal villain: black mold.
Black Mold Can Be Deadly
Major public health organizations such as the U.S. National Library of Medicine and the Mayo Clinic have recently redrafted their mold information language. In the past, they have largely attributed most health risks associated with mold to allergies. But a growing body of research has made it clear that black mold is an outlier in this respect, posing truly grim risks for truly horrific maladies.
Black mold (stachybotrys chartarum), often referred to as "toxic" black mold because it produces trichothecene mycotoxins, been clearly implicated in a broad range of serious health problems, including:
Immune system problems
Vision and eye problems
Circulatory symptoms
Respiratory symptoms
Reproductive system problems
Source: The Centers for Disease Control and Prevention
Trichothecene mycotoxins produced by stachybotrys chartarum black mold are neurotoxic. They disrupt or destroy neurons in the brain and nervous system. Neurological damage can lead to some awful ailments, including mental impairment, mood swings and even personality changes. Symptoms of neurological damage can include:
Trembling
Seizures
Memory loss and memory problems
Impaired learning ability
Hallucinations
Anxiety
Depression
Aggression and other personality changes
Dizziness
Tingling
Source: U.S. National Library of Medicine
Mold Testing Is Your First Line of Defense
If you see signs of mold in your home or business, or if you or anyone else exhibits chronic respiratory or other symptoms, we urge you to have your property tested for mold. The risks of some serious health problems associated with mycotoxins are relatively low, but the consequences of exposure could be catastrophic. Don't take chances with your health or that of others. We're not trying to scare you; we just want to ensure you have the facts you need to make the most prudent decisions with your family's health.
Call Delta Disaster Services today, find out exactly what you're dealing with, and breathe easier.
More info:
The Centers for Disease Control and Prevention mold resources
U.S. National Library of Medicine mold health risks white paper
LEARN WHAT YOUR FAMILY IS BREATHING. CALL DELTA DISASTER NOW!