New Year's Resolution: Review Your Property Insurance Coverage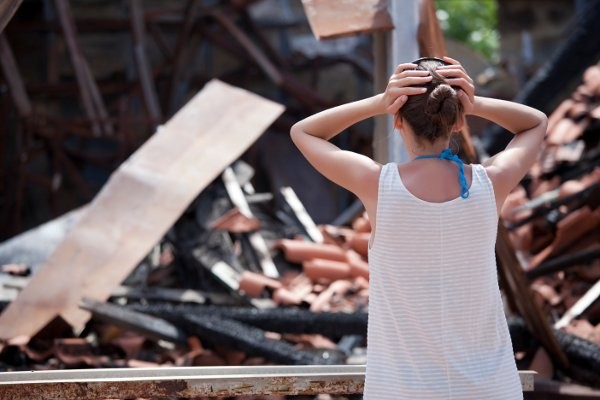 Start the New Year Right With a Property Insurance Coverage Checkup
The New Year is a good time to reflect on all the important priorities in our lives and to evaluate and set new priorities. For most of us, those priorities include protecting our families, our homes and our businesses from the potentially disreastrous consequences that can result from fire, flooding and other calamities. So it's a great time to get out those property insurance policies and make sure your property is reasonably and adequately covered for the potential hazards in your region.
First, Make Sure Your Premiums Are Current
You're probably thinking something like, "I pay my bills every month, so of course my premiums are up to date." But you would be surprised how often home and business owners experience a covered loss from fires, flood or other disasters, only to find that an oversight had allowed their property insurance to lapse. Thus, your property insurance checkup should include a review of your premium payments. While you're at it, consider enrolling in an auto-pay program, which many insurers offer. If you don't want to go that route, set up regular reminders in your calendar app or consider paying quarterly, semi-annually or even for a whole year at a time.
Make Sure Your Coverage Is Adequate
When it comes to evaluating your property insurance coverage, there are two main considerations. First, does your policy cover the types of damage that could result from the types of disasters that are hazards in your region? And is that coverage sufficient to fully restore your property to its pre-damaged state if one of those possible disasters occurs? This assessment can seem overwhelmingly complicated as you try to figure out your property value, but if you don't have a current property appraisal, you can get a reasonable idea of the level of coverage you need by checking the property comps or comparative sales in your area. For a breakdown of resources for checking comparative property values in your area, CLICK HERE.You can find out about flood risks in your area on floodsmart.com. The Federal Emergency Management Agency website offers additional resources and maps to research claims.
Discuss Your Research and Questions With Your Insurance Agent
After you do a little research and review your policy, check in with your insurance agent to discuss any concerns or questions you have. Your agent has a vested interest in making sure you're appropriately covered, since their business is still very much a relationship business. So take advantage of that resource. And, should an unfortunate property loss occur, remember that Delta Disaster Services has long-standing working relationships with all major insurance companies. Call Delta for Peace of Mind During Uncertain Times.
Learn more:
What Makes Denver Water Damage Different?
National Disaster Recovery Commercial Water Damage Prevention Checklist
U.S. Dept. of Labor Occupational Safety & Health Administration Flood Cleanup Guide
American Red Cross Flood Cleanup Safety Tips
Institute of Inspection, Cleaning and Restoration Certification Water Damage Resources
Frozen Pipes Can Cause Costly Water Damage: Protect Your Property With These Tips