Mold Risks You Should Know (and Avoid)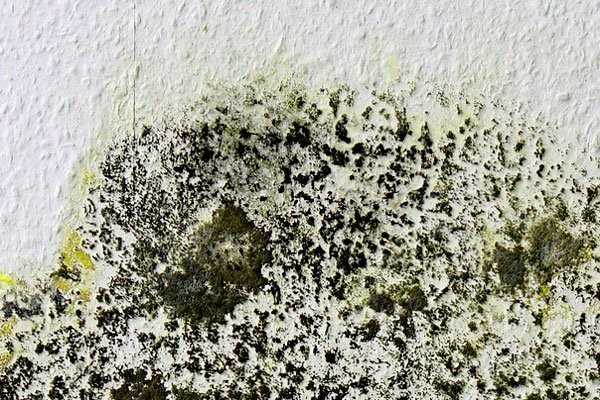 Mold Risks to Health Are Real
Mold risks are a real health hazard. The Centers for Disease Control and Prevention, U.S. Environmental Protection Agency, World Health Organization, Occupational Safety and Health Administration and other prominent health and safety organizations all have issued varying degrees of warnings and guidelines regarding mold exposure (See "LEARN MORE" below).
So if you're surfing the Internet to learn whether or not that colony of mold in your crawl space is a health risk to your family, you can check out the mold info links below and quickly find the answer to your question: Yes, mold poses health risks.
Some Mold Risks Even Threaten Healthy Adults
We're not here to use scare tactics or overstate mold risks in order to sell our services. Keep in mind that the majority of molds pose only modest risk to the majority of people. Most healthy adults exposed to moderate mold infestation experience only mild symptoms similar to seasonal allergies. Elderly people, children and people whose immune systems are compromised may experience more serious issues. But for most people, mold is mostly just unsightly, smells bad, affects business and brings property value down.
Worth mentioning, however, are the somewhat more rare, but substantially more hazardous black molds. Black mold is a general term applied to stachybotrys chartarum, a slimy, usually black or dark, mold that produces dangerous compounds called mycotoxins. Toxic compounds like those produced by black mold are known to cause dangerous illnesses, including severe cardiovascular and neurological disorders, as well as mental and cognitive problems. Upon learning of any sizable black mold infestation, you should take immediate action to mitigate it and protect your family or business from associated health risks or liability.
All Molds Can Affect Health
Remember that any mold can cause respiratory and other health issues for vulnerable people. And some molds can pose more serious health risks. So knowing what you're dealing with is important. The good news is that mold risks can be avoided. If you know or suspect you have a mold issue, call Delta Disaster Services® of Denver for Peace of Mind During Uncertain Times.
Lawsuit alleges sixth death linked to Pittsburgh hospital mold outbreak
A third wrongful death lawsuit was filed Tuesday in connection to a University of Pittsburgh Medical Center mold outbreak. FULL STORY on CNN
Learn more:
Avoid Mold Damage Repair Costs
Protect Your Family From Mold Damage With These Tips
World Health Organization: Toxic Effects of Mycotoxins in Humans
American Red Cross Flood Cleanup Safety Tips
U.S. Centers for Disease Control and Prevention Mold Info
Centers for Disease Control and Prevention Black Mold Facts
GOT WATER DAMAGE? GET HELP NOW! CALL DELTA DISASTER SERVICES