Fire Damage Cleanup: What You Should Know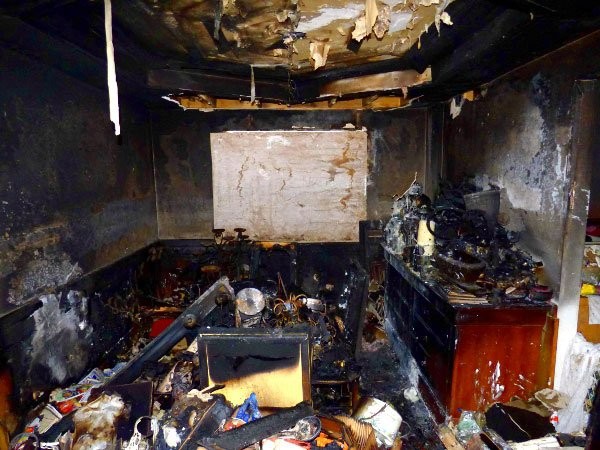 Fire Damage Cleanup Carries Serious Risks
Fire damage cleanup is not only dirty, tough work. It's also dangerous in a number of ways. From collapsing roofs to sharp debris, everything in a fire damaged structure can be a hazard. You need to know that, going in, and protect yourself and others who work to restore your fire damaged home or business. Here are a few things you also need to know.
Denver Trusts Delta Disaster for Fire Damage Cleanup
Fire Damage Cleanup Risk: Toxic Waste
Think about all the stuff in your home or business. What's it all made of? Paint. Plastic. Glue. Insecticide. Lead. A long list of chemicals with names few of us can pronounce. Not to mention pet or pest residues and other biological contaminants. It's all fine where it is, encapsulated and properly contained for safe use in everyday home and business furnishings, objects and building materials. The problem is that fire breaks the chemical and physical bonds and barriers that keep all these substances safe, mixes them and even creates new, highly toxic compounds.
So any fire damage cleanup project involves potential exposure to toxins and biological contaminants that can wreak havoc on your family or business. Make sure you protect yourself with protective outerwear, respirators and other items available at hardware stores. And thoroughly clean all tools used for fire damage cleanup.
"Fire damage cleanup involves potential exposure to toxins and biological contaminants that can wreak havoc on your family or business."
Fire Damage Cleanup Risk: Structural Instability
Ever burn a match? Of course you have. Imagine trying to build a little model house with matches that you burned to a crisp. Your little burnt match house would be pretty crumbly. Unfortunately, such is also the case with many structures that get fire damaged. Support structures can get weakened and pose serious danger of collapse when they get even modest fire damage. Be particularly wary of burnt ceilings, staircases, balconies and walls. If your property has sustained major fire damage, ensure that construction and restoration professionals assess the damage and structural integrity.
Fire Damage Cleanup Risk: Sharp Debris, Dangerous Pests
No kidding. Fire can breach your roof and open holes in walls or ceilings. Rodents, potentially venomous insects and other pests can be present in places you would not normally encounter them if your home or business has sustained moderate fire damage. Denver and Front Range residents have had run-ins with everything from rattlesnakes to injured squirrels in the wake of destructive fires. Keep your eyes peeled for nasty critters as you dig out the fire damaged debris from your home or business. And while you're at it, watch out for jagged, broken materials like glass and metal that can shatter in extreme heat.
Fire Damage Cleanup Help Fast: Delta Disaster Services
We hope you never face the aftermath of a destructive fire in your home or business. But if you do, we're on call day and night, ready to help when you need it most. Call Delta Disaster Services for fast fire damage cleanup help you can count on and trust.
Learn more:
EPA: How Smoke From Fires Can Affect Your Health
National Fire Protection Association: The consequences of fire
3 Fire Damage Restoration Myths Every Property Owner Should Read
Don't Give Up Yet! Smoke Damage Can Be Repaired
U.S. Centers for Disease Control and Prevention Mold Info