Denver Water Damage Cleanup Challenges Loom on the Horizon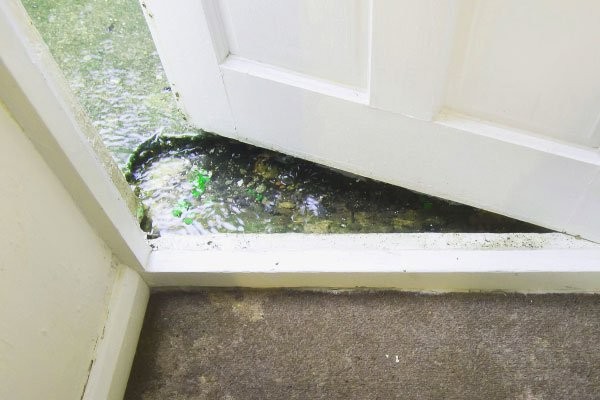 Denver Water Damage Cleanup Challenges Loom on the Horizon
Denver water damage cleanup projects will be evident throughout the coming year, as seasonal weather brings more harsh cold weather, spring thaw and summer monsoon in succession.
Forecasters Call for Wet Front Range in 2017
Whether it's from the threat of frozen water pipes bursting, groundwater intrusion during spring thawing or sheer flooding from summer monsoons, it's not a matter of if Denver water damage cleanup is ahead in 2017, it's a matter of when. So the key is to ensure that your property is as prepared for the types of water damage that the Front Range seasons can throw at it as reasonably possible. You can get a lot of great tips by digging into our growing library of disaster restoration info resources and blogs. At the least, make sure you run down this quick and dirty checklist to protect your property and avoid your own costly Denver water damage cleanup headache.
Water Damage Cleanup Basics
Start now. Make sure your property insurance properly and adequately covers the most reasonable water damage threats. Ensure that your home or business is prepared for the water damage hazards that are sure to arrive with each season.
Ensure proper maintenance and upkeep on your property's water protection and handling features and equipment. Gutters, downspouts, drainage ditches, French drains and sump pumps are all designed to protect your home or business from water intrusion and damage and can only do so when properly maintained.
If your property sustains water damage, make sure you consider possible safety hazards from electrical shock, structural instability, chemical and biological contaminants and other risks.
Water Damage Prevention: 3 Great Resources
Trust Delta for Peace of Mind During Uncertain Times
For flood and water damage cleanup, trust Delta Disaster Services of Denver. We have the people, know-how and latest equipment to get the job done right, right away. Call Delta Disaster today.
Learn more:
Everything You Want to Know About Water Damage Restoration
Avoid Mold Damage Repair Costs This Spring: Do This
Protect Your Family From Mold Damage With These Tips
What Makes Denver Water Damage Different?
American Red Cross Flood Cleanup Safety Tips
Institute of Inspection, Cleaning and Restoration Certification Water Damage Resources
U.S. Centers for Disease Control and Prevention Mold Info
Centers for Disease Control and Prevention Black Mold Facts
GOT WATER DAMAGE? GET HELP NOW! CALL DELTA DISASTER SERVICES