Deflate Water Damage Repair Costs With These Tips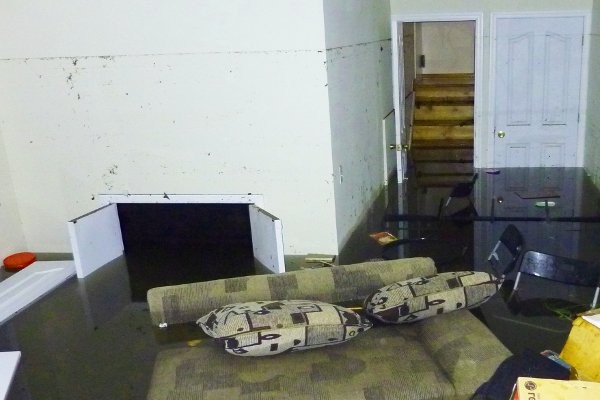 Water damage repair costs can quickly get way out of hand. Water is often referred to by scientists as "the universal solvent." It breaks down building materials, washes away foundations, loosens fasteners and binders, and generally wreaks havoc on your property. Repairing the resulting destruction to your home or business can wreck your finances. So the key to keeping water damage repair costs down is to take every reasonable precaution to prevent water intrusion and get water removed from flooded property as fast as safely possible.
Lower Water Damage Repair Costs With Prevention
Sure, it's obvious that the best possible way to reduce water damage repair costs is to prevent water damage. But it's perhaps less evident that taking preventative precautions to prevent water damage can also help in the unfortunate event that you do sustain flooding on your property. With this in mind, consider these tips to help protect your property from water damage.
Assess your property for flooding risks. The FEMA Flood Map Service Center can help you learn about historical flood risks in your area. Look for signs of previous or potential flooding, such as gullies eroded by rain or spring runoff, clogged culverts and other problems.
Inspect buildings on your property to ensure that features designed to handle water are in good repair. Make sure gutters and downspouts are clean and well maintained.
Check plumbing for problems that could cause failures and water damage. Plumbing failures often result in high water damage repair costs. So checking visible plumbing at least a couple of times a year is a good time investment.
Ensure proper operation of basement sump pumps. Your sump pump should activate automatically when water enters your basement sump. If your pump has been in service for 10 years, you should consider replacing it.
Make sure your insurance coverage is adequate for the risks in your area.
Lower Water Damage Repair Costs With Quick, Decisive Action
Once the water begins rising in your home or business, the water damage repair costs start rising with it. It's imperative that you act quickly to remove the water as fast safely possible and begin drying the structure. As you work, keep these water damage cleanup safety tips in mind:
Water + electricity = danger. Do not enter flooded structures until you ensure there is no electric shock hazard.
Flood water contains contaminants. Water standing in your home or business is almost certain to be contaminated with cleaning chemicals, pesticides, pest or animal waste and dangerous bacteria. Wear protective gear (available in hardware stores) and make sure you clean up tools and yourself thoroughly after working to clean up your flooded property.
Flood water can hide hazards. Standing water in your home or business can cover broken furniture and debris, as well as trapped, frightened or injured wild animals. No joke. Move slowly and carefully when water hides what may be under foot.
Make sure your property is as protected from water damage as possible, take quick (safe) action to get your property dry and call Delta Disaster Services for Peace of Mind During Uncertain Times®.
Learn more:
Flood Safety 101: Protect Your Family and Property
Spring Mold Follows Spring Showers
Save On Water Damage Repair Costs With These Tips
3 Types of Flood Damage Cleanup Denver Faces in the Next Year
What Makes Denver Water Damage Different?
National Disaster Recovery Commercial Water Damage Prevention Checklist
U.S. Dept. of Labor Occupational Safety & Health Administration Flood Cleanup Guide
Institute of Inspection, Cleaning and Restoration Certification Water Damage Resources
GOT WATER DAMAGE? GET HELP NOW! CALL DELTA DISASTER SERVICES