Compassion Key Trait for Delta Employees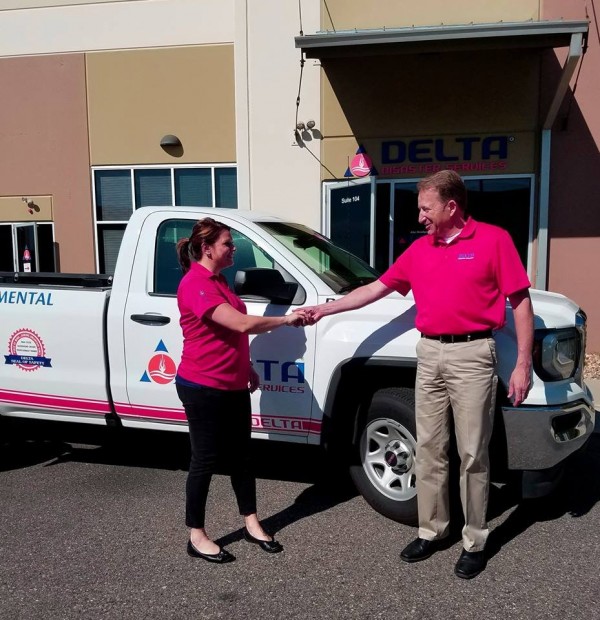 If you want to work for Michael Mastous, you'd best be compassionate.
A basement floods, a giant mold problem is found or something else nasty happens to a house — thus customers are very upset when they call Delta Disaster Services Inc. for help.
"I've been very selective on who I've brought into the company," said Mastous, who owns Delta Disaster Services, an Arvada environmental remediation company that he started in January 2006. He prefers those with strong construction backgrounds, such as custom homebuilders, and those with warranty experience, because they've dealt with emotionally vulnerable customers and will fit in better at Delta.
"Our relationship with customers is they're usually very traumatized, and we consider the process of healing them to be in a parallel relationship with repairing their property," Mastous said. "It's an emotional relationship to get through this process. … The customers they dealt with were high-tempered customers. It's the same type we deal with. They're traumatized and demanding. There was no planning for this. They came home at 5, 6 or 7 p.m., and the whole basement was under two feet of water."
Mastous said Delta is unique in that it offers both emergency services for the moment plus general-contracting services to perform all the restoration work for a damaged home
That's driven Delta's fast revenue growth each year since its founding. Profit reached $4.3 million in 2009 and is projected to be $5.5 million this year. "We've been very profitable from the first year on," Mastous said.
Delta takes on some unique messes. A few examples:
A Denver home was filled with mold after a steam line blew while the owner was out of town for one month. "We essentially had to rip the house apart and rebuild it, all the way down to the framing," Mastous said. "It was about a $200,000 job."
One home's crawl space was covered with more than a foot of raw sewage. "It was beyond nasty," Mastous said. "It took us a couple of months just to stabilize the situation." Delta put in vapor barriers so the residents wouldn't have to smell the sewage, and also brought in an industrial hygienist to help.
In one woman's home, it's believed that a cat bumped a candle, setting the draperies and living room on fire. Eventually, "We had to gut the whole house completely, down to the framing, and rebuild it," Mastous said.
Two customers who had water damage at their homes praised Delta.
"Everybody I deal with at Delta was very polite, nice people," said Elaine Schultz, Denver. "I had a water break; they had to replace the vinyl flooring and baseboards in the laundry room."
Kathy Lawrence called Delta's service "excellent" after the company cleaned up damage caused by a roof leak.
Mastous has begun to franchise his business model, and is seeking only established general contractors as franchisees. He's going into eight states: Colorado, New Mexico, Utah, Arizona, Missouri, Nebraska, Kansas and Oklahoma. It'll cost between $175,000 and $312,000 to buy in, and includes use of Delta's customized software.
"We're not following any of the models that are out in the industry," Mastous said. "I purposely created my own model. We want them to buy a Delta Disaster Services franchise, and we will teach them our business model and the emergency service mitigation end of it."