Basement Flooding Cleanup Hassles on the Horizon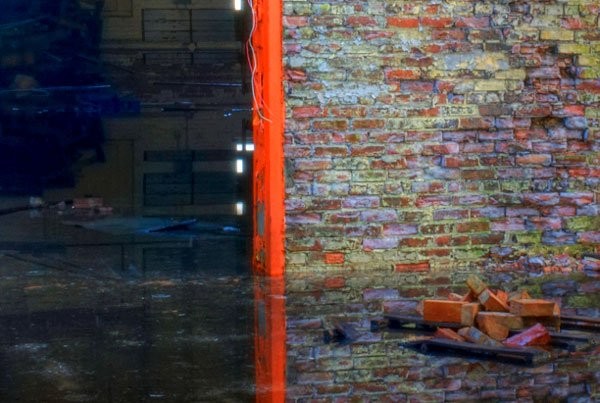 When it comes to basement flooding cleanup, less is definitely more. Meaning the only good basement flooding cleanup job is the one you prevent. As they say, forewarned is forearmed, so read on for reminders and tips to help you avoid basement flooding cleanup hassles and costs throughout the year in Denver and on the Front Range.
Basement Flooding Cleanup Looms With Coming Spring Thaw
As the weather softens, Denver property owners should be mindful that warmer temperatures bring both ground frost and mountain snow thaw, runoff and groundwater intrusion pressure. Remember that water flows downhill, and make sure your property is prepared to handle the water. Check gutters, downspouts and other water handling features and structures in your home or business, ensuring that you do all you can to channel water away from any basements or foundations. Check basement sump pumps for automatic operation. Remember, basement flooding cleanup is much easier when you don't have any actual basement flooding.
Basement Flooding Cleanup Still a Risk From Cold Weather
Just because it may feel like someone moved Colorado to the equator today doesn't mean another cold snap can't befall Denver. Make sure you protect exposed plumbing both on the exterior of your home or business and in crawl spaces and basements. Insulate and cover exterior faucets, as well as all water pipes exposed in unheated areas of any structure. Keep an eye on weather and open faucets when severe cold weather sets in. Be ready for frozen pipes to avoid basement flooding cleanup projects resulting from their rupture.
Basement Flooding Cleanup Help You Trust: Delta Disaster Services of Denver
When the worst happens despite your best efforts, call Delta Disaster Services of Denver for Peace of Mind During Uncertain Times!
Learn more:
Frozen Pipes Flooded Basement Tips
Everything You Wanted to Know About Water Damage Restoration but Were Afraid to Ask
Save On Water Damage Repair Costs With These Tips
3 Types of Flood Damage Cleanup Denver Faces in the Next Year
What Makes Denver Water Damage Different?
National Disaster Recovery Commercial Water Damage Prevention Checklist
U.S. Dept. of Labor Occupational Safety & Health Administration Flood Cleanup Guide
Institute of Inspection, Cleaning and Restoration Certification Water Damage Resources
GOT WATER DAMAGE? GET HELP NOW! CALL DELTA DISASTER SERVICES