4 Water Damage Cleanup Hacks to Save Big $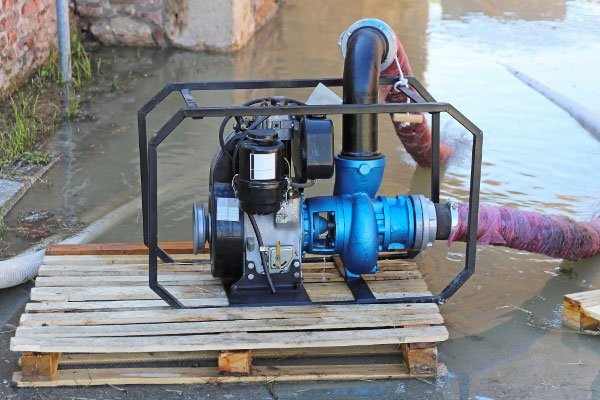 Water Damage Cleanup Hack 1: Safety First!
Water damage is costly. It's a headache. It smells. And water damage cleanup can be hazardous. So when it comes to hacking water damage cleanup in your home or business, be sure that you start by thinking and working safely. Here are some important safety tips for water damage cleanup:
Stop and think: What's the worst thing that could happen? If the structure has water standing within, what hazards might lurk under and within the water? Toxic or biological contaminants? Trapped venomous insects or animals? Exposed, energized electrical appliances or wires? Ruptured gas lines? Broken, jagged or sharp objects hidden by murky water? Stop and think, and keep thinking as you work.
Disconnect electricity to flooded structures. Don't just flip the switch on the wall. Turn off the power at the breaker (or remove the fuse or fuses in older structures).
Shut off gas to flooded structures. Weakened, sagging structures can rupture gas lines, causing potentially explosive hazards when gas is trapped inside.
Wear protective gear. Protective outerwear, including goggles and respirators, is available at hardware stores. Make sure to wash reusable tools with soap and water to remove possible contaminants. Make sure you wash yourself after water damage cleanup, too.
Water Damage Cleanup Hack 2: An Ounce of Prevention!
Hacking water damage cleanup really starts before your property sustains water damage. Ensuring that your property is well-maintained and that you take reasonable precautions to deal with realistic water damage risks is the key to minimizing damage when unfortunate events occur. Here are some things to think about ahead of the spring thaw, summer monsoon or winter frozen pipe season:
How's your insurance coverage? Before the first monsoon cloud appears in the sky, you should dig out your home or business insurance policy and give it a once-over. At the least, make sure your premiums are always paid up to date and that you have reasonable coverage for the kinds of problems you might expect in your area.
Make sure your property is well maintained. Your home or business has features and structures that are designed to channel and move water to prevent flooding and other water damage. Ensure that drains, ditches, gutters, downspouts and other water management features are clean and in good repair so they can do their job when the inevitable water arrives.
Check your sump pump. Each year, test your basement sump pump to ensure that it comes on automatically and functions properly if water enters your basement. If your sump pump is more than 10 years old, consider replacing it.
Water Damage Cleanup Hack 3: Time Is Money!
Be prepared and keep safety front and center. But get crackin! There's no time to waste. As your property steeps in water, remember that water is the universal solvent, literally dissolving your property as it soaks! Move quickly to remove the water and begin drying your property to save as much of the structure and its water-vulnerable materials as possible. Keep these tips in mind:
Start by ensuring that the cause of the water damage is fixed. If the water is from weather, it's obvious that you can only do so much. But a frozen pipe that ruptured or other potential causes must be found and the water stopped before you can move on to the next steps.
Get air into the structure. Even before you start moving the standing water out of the structure, get it opened up as much as possible and get air moving through it. That moving air will go to work for you, helping dry out the structure and prevent mold infestation.
Extract the water. Fast. Listen, even if you're sure you can handle it yourself, chances are you just don't have the equipment needed to remove large volumes of water from a structure quickly and safely. Consider calling professional water damage cleanup folks who can use truck mounted units, (big pumps), industrial fans and other specialized tools to get your property drying fast and safely.
Water Damage Cleanup Hack 4: Get Help You Trust!
This is not just a plug for Delta Disaster. If your home or business floods as a result of a plumbing or sewage failure, or because of external causes, you have a mess. But, as bad as it may seem, it can get worse. Delays could cause the structure to sustain serious damage and even collapse. Ever-present mold spores could bloom into a foul, noxious and even toxic nightmare that haunts your family for years. Delta Disaster is the Denver company that our community trusts when unfortunate events strike. If you need help with water damage cleanup, we're ready to help any time, day or night, seven days a week. Call Delta for peace of mind during uncertain times.
Learn more:
U.S. Dept. of Labor Occupational Safety & Health Administration Flood Cleanup Guide
American Red Cross Flood Cleanup Safety Tips
Institute of Inspection, Cleaning and Restoration Certification Water Damage Resources