3 Gross Things You Should Know Before You Do That Sewage Cleanup Job Yourself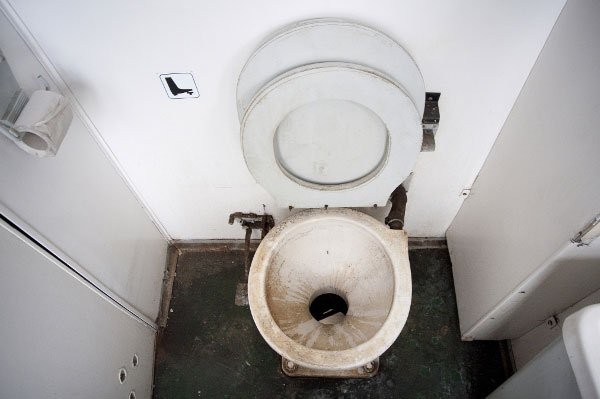 Sewage cleanup stinks! It's true. But that's not all. It can be hazardous, requiring special equipment and tactics to prevent exposure to a host of really nasty consequences. If you find yourself with an unfortunate sewage spill in your home or business, ensure that you protect yourself and others involved in any sewage cleanup with protective gear. And ensure that you thoroughly wash and decontaminate yourself and any tools you use in the job. Because there are some seriously nasty bugs in that sewage …
Gross Sewage Cleanup Fact 1: Sewage Contains Nasty Parasites
If you feel like you already have enough extra organisms freeloading on and in your body, you may want to think twice about handling sewage. Sewage is a prime vector for the spread of many gross little uglies that can wreak havoc on your gastrointestinal and other body systems. Here are just a few:
Cryptosporidium parvum causes Cryptosporidiosis, a gastrointestinal infection similar to dysentery. The microscopic parasite is protected by an outer shell that allows it to survive outside the body for long periods of time and makes it very resistant to chlorine disinfection.
Giardia intestinalis is another nasty microscopic parasite that causes dysentery like symptoms. Giardiasis, the resulting infection can cause severe illness, even in healthy adults. This bug also has a tough shell, making it tough to kill with conventional cleaning products.
Worms and protozoans are widespread in sewage and can cause ailments ranging from unpleasant to horrific, including cysts and other potentially deadly or disfiguring health risks.
Gross Sewage Cleanup Fact 2: Sewage Contains Deadly Bacteria and Viruses
Nothing funny here. No joke. Sewage carries diseases that can kill people. Here are just a few:
Hepatitis A – A liver disease caused by the virus Hepatitis A. Symptoms include jaundice, fatigue, abdominal pain, loss of appetite, nausea, diarrhea, and fever. Adults will exhibit symptoms of Hepatitis A more often than children. About 15% of those infected will have prolonged or relapsing symptoms over a 6-9 month period.
Leptospirosis – A disease caused by bacteria of the genus Leptospira. Symptoms can include high fever, severe headache, chills, muscle aches, vomiting, jaundice, red eyes, abdominal pain, diarrhea or a rash. Left untreated, Leptospirosis will cause kidney damage, meningitis, liver failure, respiratory distress and sometimes death.
Typhoid Fever – A disease caused by the bacteria Salmonella typhi, which lives only in the bloodstream and intestinal tract of humans. Symptoms include a sustained fever as high as 104ºF, weakness, cough, stomach pains, headache and loss of appetite. Some patients have a rash of flat, rose-colored spots. Persons given antibiotics usually begin to feel better within 2 to 3 days. Fever can continue for weeks and months in those who do not receive antibiotics. Of those not treated 20 percent will die from complications related to the infection.
Gross Sewage Cleanup Fact 3: Sewage Contains Imminent Danger for Many
Even the most innocuous of critters that inhabit sewage can be dangerous or even deadly to people who have compromised immune systems, which often includes the very young or very old. A bug that only causes you mild gastric discomfort could become a nightmare illness for people with weakened immune systems. So how much sewage exposure is too much for them? Any. Any sewage exposure is too much for many people. So if you find yourself facing a big sewage cleanup project, take extraordinary precautions to clean and disinfect yourself before coming into contact with baby or Grandma. Or you can call Delta Disaster and get professional help to quickly and safely contain and cleanup the hazardous mess. Call Delta Disaster Services for peace of mind during uncertain times.
Learn more:
U.S. Dept. of Labor Occupational Safety & Health Administration Flood Cleanup Guide
American Red Cross Flood Cleanup Safety Tips
SEWAGE CLEANUP STINKS! LET DELTA DISASTER CLEAN UP THE MESS!