3 Fire Damage Restoration Myths Every Property Owner Should Read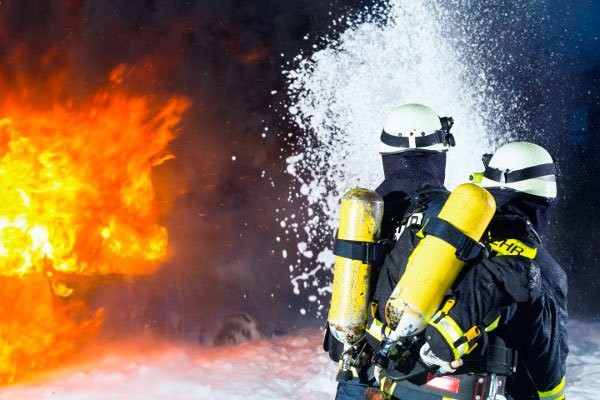 Fire is the ultimate destroyer. It literally consumes everything in its path, leaving behind only charred, sooty, oily residue and destruction. As a home or business owner responsible for your property and the safety of people and contents within, fire prevention and safety has to be among your very highest concerns. With that in mind, we've employed our experience and expertise to make a quick and dirty hit list of important tips for property fire prevention and safety.
Fire Damage Restoration Myth #1: Smoke Detectors Are Enough Protection
Smoke detectors are designed to provide early warning and enable, ultimately, safe evacuation of a home or business in case of fire. While it is true that sensitive smoke detectors in good working order, with properly installed, well-charged batteries can provide the opportunity to stop a fire before it gets out of hand, there are a lot of factors that can go wrong in this equation.
At the very least, ensure that you have appropriate fire extinguishers in good working order in your home or business, in addition to smoke detectors. Even if you live in an apartment, a fire extinguisher is an inexpensive addition to your fire safety arsenal that could make the difference between a little smoke damage and a catastrophic blaze.
Also consider installing a sprinkler system in your home or business, providing an added layer of safety for both people and property. Fire sprinkler systems can pay for themselves with insurance rate savings and property valuation. And the additional peace of mind you get from knowing your family, employees or customers are protected with this added safety measure is priceless.
Fire Damage Restoration Myth #2: Sprinklers Cause More Damage Than Fire
Commercially available fire retarding sprinkler systems spray between eight and 24 gallons of water per minute. An average fire hose pumps 80 to 125 gallons of water per minutes, or five to 10 times as much as a sprinkler.
What's more, sprinkler systems are statistically known to reduce structural fire damage and fire damage restoration costs (based on insurance claims statistics). Fires that break out in homes and businesses that have sprinkler systems are statistically smaller, less destructive and ultimately less costly for fire damage restoration than those in similar structures lacking sprinklers.
Finally, sprinklers make structure fires more survivable for people and even animals within. So the argument for considering a sprinkler system for your home or business is compelling.
Fire Damage Restoration Myth #3: Electrical Malfunctions Cause Most Fires
The U.S. Fire Administration (FEMA) tracks fire statistics in America. According to USFA statistics for fire causes, electrical malfunctions is the third leading cause of fires, causing just 6.3 percent of blazes in U.S. structures. Heating comes in second, resulting in 12.5 percent of U.S. building fires. Cooking is the leading cause of American structure fires, sparking fully half of all fires reported in the U.S.
American Red Cross: 10 Ways to Avoid a Kitchen Fire
With the holiday season coming up, it's prudent to keep these stats in mind and get a head start on holiday safety. We hope these and other tips available in our "LEARN MORE" section below help you keep your home or business and the people within safe from fire.
Learn more:
National Fire Protection Association Info Resource
United States Fire Administration (FEMA) Fire Statistics
TRUST THE BEST IN FIRE DAMAGE RESTORATION. CALL DELTA DISASTER NOW!